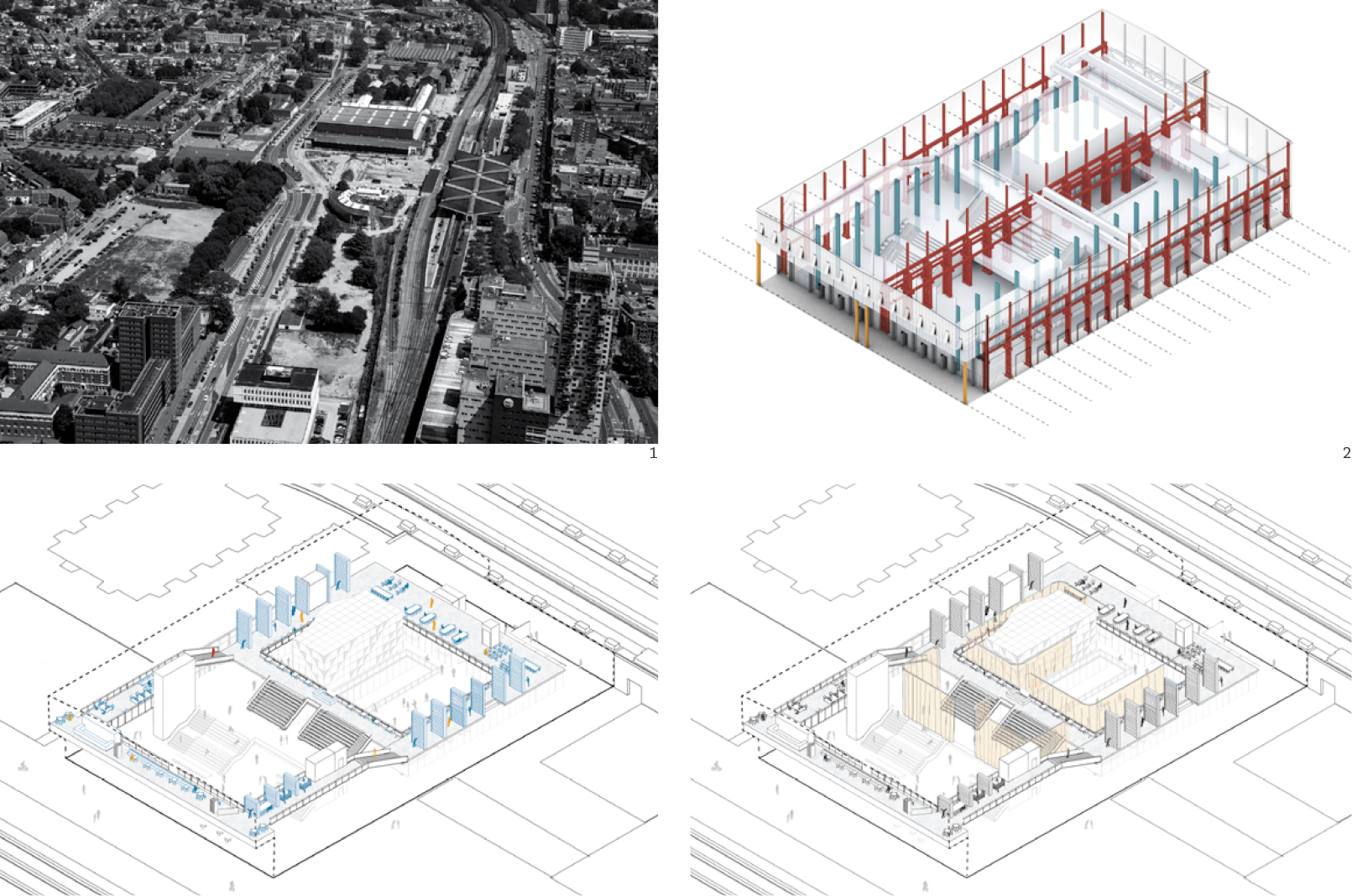 Adaptive Reuse Through "Raumplan": LocHal in Tilburg, the Netherlands." World Architecture/Shijie Jianzhu 2020
Bologna, Alberto
2020
Bologna, Alberto. 2020. "Adaptive Reuse Through "Raumplan": LocHal in Tilburg, the Netherlands." World Architecture/Shijie Jianzhu 2020 (12): 100-103
ISSN 1002-4832
The new LocHal cultural centre is located centrally in the industrial town of Tilburg in the Netherlands, close to its main railway station, which has recently been modernised. […] The site is dominated by the former Nedtrain shed which was built in 1932 for the assembly, repair and storage of locomotives and has been converted into a new library and public meeting place, designed to host events and exhibitions. It was inaugurated in January 2019 and has attracted considerable media attention from all over the world, thanks to the prestigious World Building of the Year 2019 award received at the World Architecture Festival.
The project promoted by the Municipality of Tilburg for the adaptive reuse of the building is the result of effective collaboration between various architectural studios, each contributing its own specific expertise to the complexity of the programme and the design issues to be addressed. […] The functional mix transforms the old railway shed into a real urban space where people can gather. The fact that it is strategically located close to the station and in a low-density area makes it an easily recognisable place central to the neighborhood, with the task of overcoming the physical division of the urban fabric caused by the overhead railway line.
What design tools have been put in place to achieve this aim?