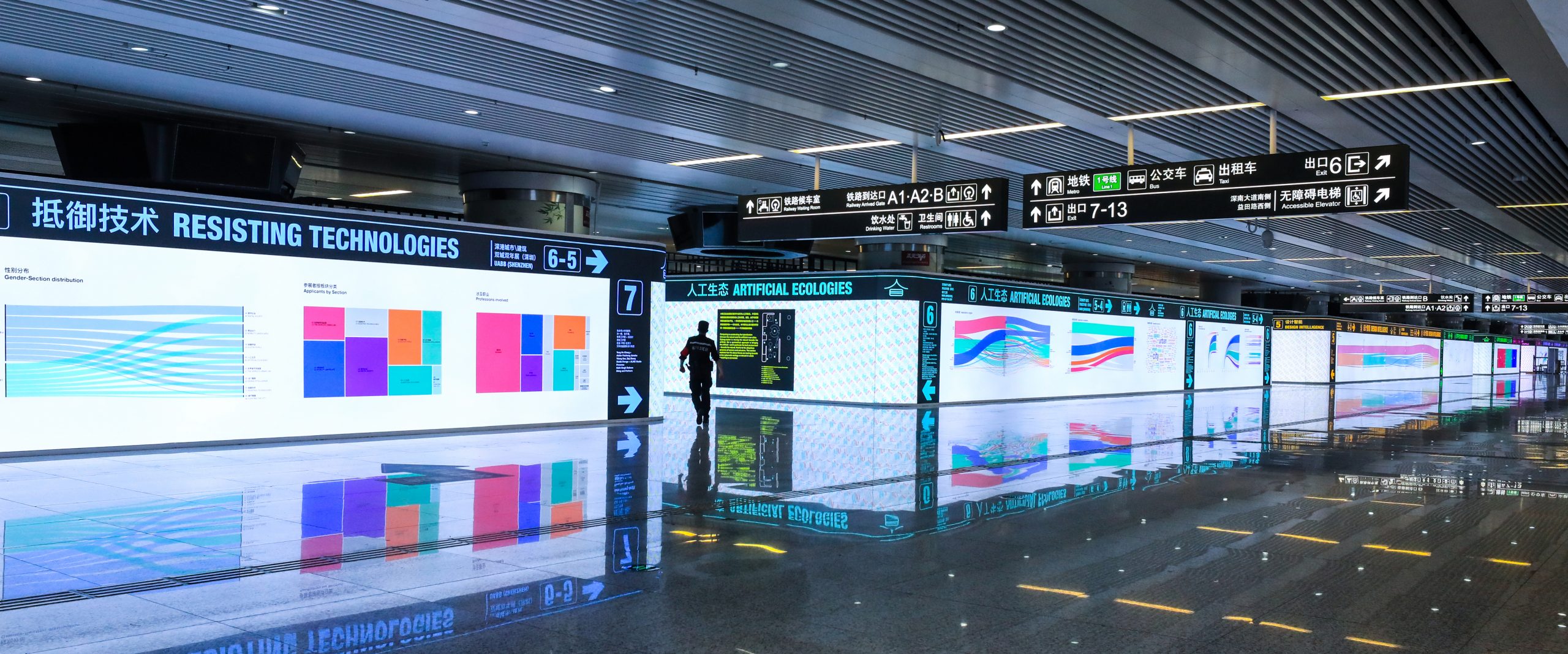 NEW PUBLIC SPACE IN THE CITY WITH EYES. A critical reflection on the complex – and at times controversial – relationship between the city and new urban technologies.
Valeria Federighi, Camilla Forina, Edoardo Bruno, Monica Naso, Michele Bonino
Cover: 'Eyes of the City' Exhibition Venue. Credits: UABB
2020
Bonino, M., Bruno, E., Federighi, V., Forina, C., Naso, M. 2020. "NEW PUBLIC SPACE IN THE CITY WITH EYES" Strelka Mag, May 18, 2020.
The "Eyes of the City" exhibition opened in Shenzhen on December 22, as part of the 2019 Shenzhen UABB Biennale dedicated to the topic of "Urban Interactions." The exhibition explored the relationship between design and the space of a city "with eyes," where pervasive technological apparati succeed in reversing the twentieth century paradigm of urban anonymity. For the opening weekend, the curatorial team organized a dense series of talks, seminars, and lectures to expand on some of the questions raised by the exhibition. A second event, held in early January, discussed how urban infrastructure is shifting to digital software. Finally, in April, two panels reflected on the possibility of an "Urbanism of Pandemics" and the role of "Tender Machines" in the world of design. As members of the curatorial team, we employ some of the ideas and suggestions that emerged during this curated series of talks to expand on the reasons why the "Eyes of the City" can be a useful category for contemporary architectural and urban design.