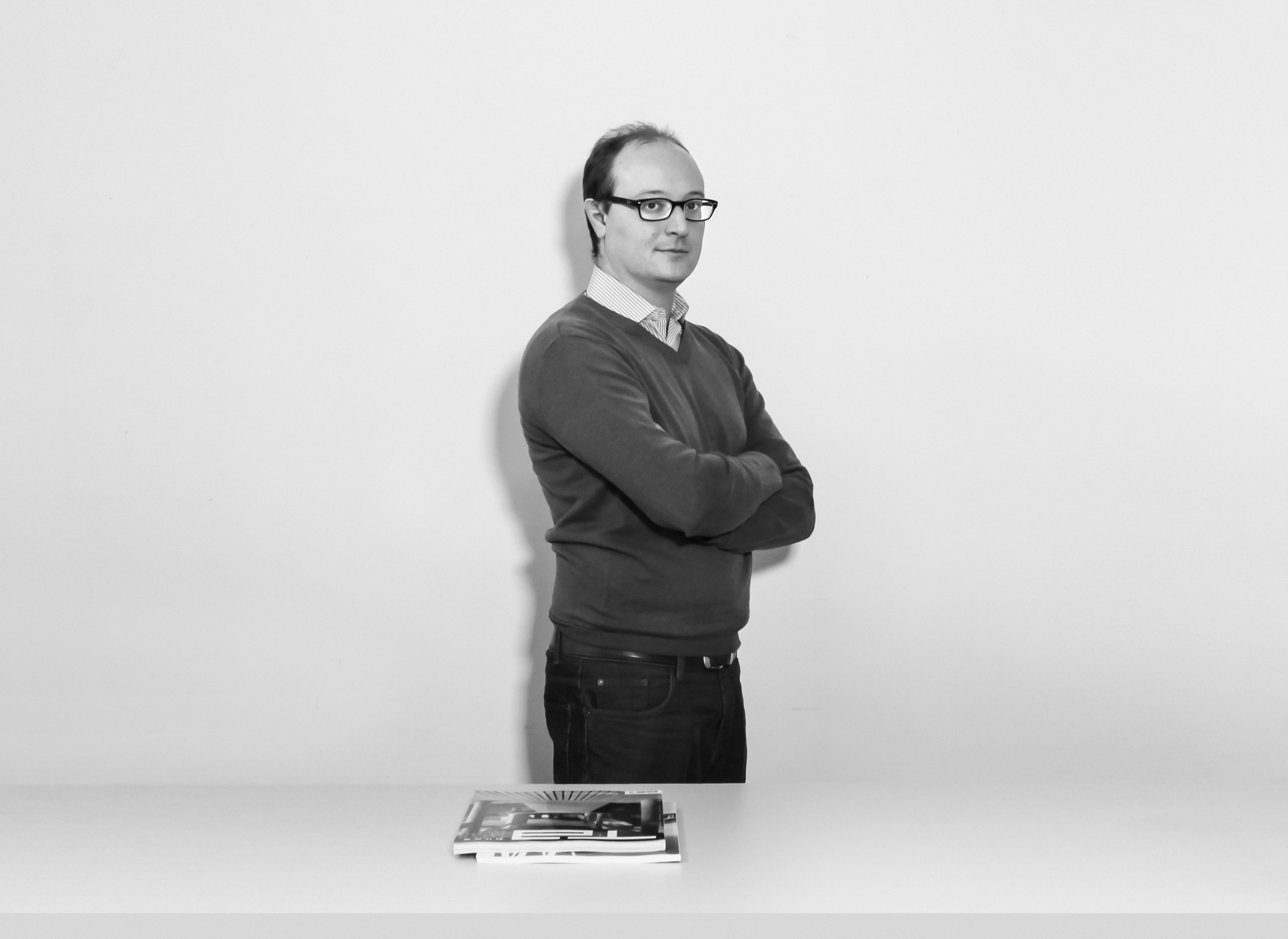 Alberto Bologna, architect and researcher with a Ph.D. in History of Architecture and Town Planning (2011), from 2017 is assistant Professor of Architectural Design at the Politecnico di Torino. From the academic year 2020-2021 he teaches "Contemporary Architectural Design Theory" at the Politecnico di Milano. He has been a post-doc scientist at the EPFL – Ècole Polytechnique Fédérale de Lausanne (2011-2015), adjunct Professor in the field of Architectural Design and Theory at the Politecnico di Torino, Politecnico di Milano and at the Universities of Genoa and Ferrara (2015-2017), visiting scholar and responsible of Architectural Design Studios at the School of Architecture of Tsinghua University in Beijing (2018-2019). He focuses his research on the relationship between structural conception, tectonics, ornament and architectural space in contemporary architecture. He concentrates his attention mainly on reinforced concrete construction, the evolution of design practices and construction techniques and their impact on compositional and formal aspects in European, US and Chinese architecture. In recent years, he has been involved in research and didactic activities in the field of the TRANS-URBAN-EU-CHINA project (funded by Horizon 2020, in a consortium composed by fourteen European and Chinese partners) and with institutions such as the University of Melbourne, Newcastle University and Tongji University.
Alberto Bologna, "Chinese Brutalism Today. Concrete and Avant-Garde Architecture", ORO Editions, San Francisco, 2019. ISBN: 978-1-943532-38-4.
Alberto Bologna, "The resistance of Laugier. The classicism of Murcutt / La resistenza di Laugier. Il Classicismo di Murcutt", LetteraVentidue, Siracusa, 2019. ISBN: 978-88-6242-379-3.
Alberto Bologna, "Vector Architects. Alila Yangshuo, Guangxi, Cina. L'ornamento attraverso l'iper-artigianalità", in Casabella, n. 887-888, luglio-agosto 2018, pp. 26-39, 93-94. ISSN: 0008-7181.
Roberto Gargiani, Alberto Bologna, "The rhetoric of Pier Luigi Nervi. Concrete and ferrocement forms", EPFL Press-Routledge, Lausanne-Oxford-New York, 2016. ISBN: 978-2-940222-95-7.
Alberto Bologna, "Pier Luigi Nervi negli Stati Uniti. 1952-1979. Master Builder of the Modern Age", Firenze University Press, Firenze, 2013. ISBN: 978-88-6655-368-7. DOI: 10.36253/978-88-6655-369-4.